DISCOUNT PORTABLE RESTROOMS
With 24 Hour Live Answering Service
We offer monthly rentals and weekend specials. Restrooms are delivered to your site and monthly rentals are cleaned weekly. We have handicap and standard units. We can also provide hand washing stations.

"You Dump We Pump"
Copyright © 2012 Discount Portable Restrooms. All Rights Reserved.
P.O. Box 924 - Lynchburg, Virginia 24505 - Phone : (434)929-2323 - Fax : (434)929-2884

All Major Credit Cards Accepted
24 Hour Live Answering Service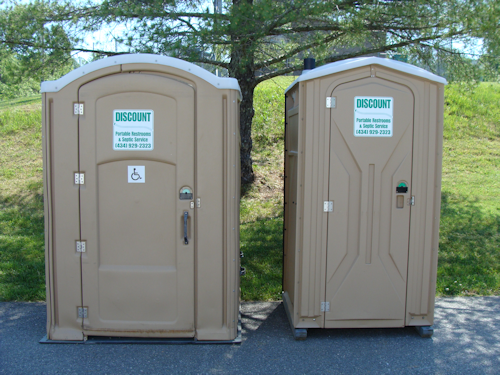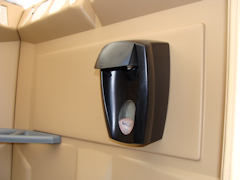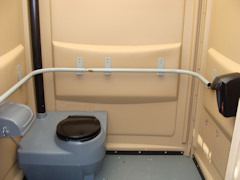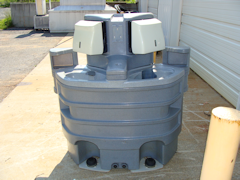 Features & Benefits:

• Special event units (never used on construction sites)
• Indoor lock for privacy and optional outside lock to allow
restricted personnel use
• Interior non-slip floor
• Extra large door opening easily accommodates
people of any height
• Well-vented to reduce odor
How many restrooms do I need for my event?

The key to a successful event is the right quantity of units, proper placement, and the reliability of the provider. We've been providing portable restroom solutions since 1981, and can often give advice to help your event go smoothly. Contact Discount Portable Restrooms to discuss your upcoming event.